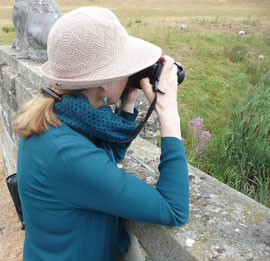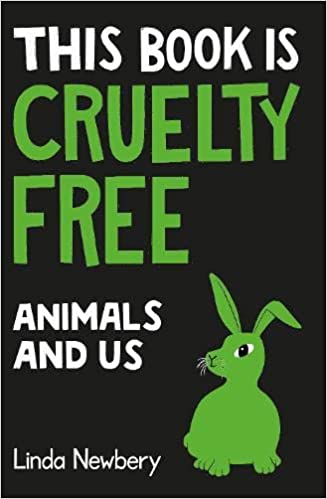 "A gentle manifesto for much-needed change." Mathew Tobin, Oxford Brookes University
"A really profound but incredibly accessible book ... not preachy but presenting the facts and the options to live a better way ... This book should be in libraries, schools and homes." Gill Lewis, author of SKY HAWK among many other titles
"It's a really fantastic guide for how to become part of the solution not the problem. Clear, well-written and not preachy. Hats off to Linda Newbery." Nicola Davies, zoologist and author of PERFECT among many other titles
"This is a really important book ... thought-provoking and passionate without ever being preachy. It sends a clear message to young people that they already have the power to make a genuine difference to the world." Jon Biddle, primary teacher and English co-ordinator
"It's clear this has been written from the heart — she's not someone simply hitching a ride on the zeitgeist."  Michael Thorn, ACHUKA
Can we live without cruelty? How do the choices we make in our daily lives - what we eat, buy, use, wear or throw away - affect animals and the environment?  A book for everyone who wants to live kindly and tread lightly.
Shouldn't that be all of us? 
If you follow me on Facebook or Twitter you won't be surprised by this venture into non-fiction for my latest book: I support various animal welfare and environmental campaigns including Compassion in World Farming, Wild Justice, Greenpeace, Friends of the Earth, Veganuary, Authors4Oceans and the League Against Cruel Sports. I don't eat animals - I've been vegetarian for almost all my adult life and am now vegan.
My book looks at a range of topics, from cutting down on meat or cutting it out altogether to engaging with the natural world and making a wildlife garden. Also it considers ways to be an animal advocate, organisations to join and inspirational people to follow, and how to avoid feeling overwhelmed.
Where we can choose between kindness and cruelty, why would we choose cruelty?
Published by Pavilion - available from Bookshop.org.
I'm keen to support independent booksellers and am lucky to have three excellent ones within range. Buying or ordering directly from the shops is of course the best way to support them, but if you do need to order on line, Bookshop.org lets you support local booksellers too. Look them up to see what they can offer, and what titles they're recommending. You can look up authors and illustrators, too - we can have our own 'shops'. Here's mine, where my various lists (growing ... compiling them at odd moments is hard to resist) include books I recommend, what's on my reading pile, categories such as the First World War, as well as my own titles by category.
Click here to visit!
Usually on World Book Day I'm dressed as a suffragette to visit a school, and talk about my two novels for young readers about the struggle for Votes for Women. They are GIRLS FOR THE VOTE (first published as POLLY'S MARCH) and UNTIL WE WIN, a short, dyslexia-friendly story for teenagers, published by Barrington Stoke. Read more about this specialist publisher and their excellent range of books here.
WRITERS REVIEW, which I host and edit with author friends Adele Geras and Celia Rees, had its fourth birthday this summer. There you can find weekly book reviews by ourselves and our guests - all authors or independent booksellers. I'm proud of the wide range we feature there: new releases, old favourites, neglected masterpieces, and a growing thread of nature writing. Follow us on Twitter: @writersreview1 - and on Instagram for regular updates!
Here are the links to some of my own recent choices:
THE INVENTION OF NATURE: The Adventures of Alexander von Humboldt, the Lost Hero of Science, by Andrea Wulf
TOUCHING THE VOID by Joe Simpson
THE LANGUAGE OF BIRDS by Jill Dawson
DAEMON VOICES by Philip Pullman
ONCE UPON A RIVER by Diane Setterfield and THE BINDING by Bridget Collins
I was so delighted with this Tweet from Dr Rebecca Garcia Lucas, teacher and children's book specialist, that I asked if I could post it here - she kindly agreed.
POSY is back, reissued by Orchard. It's my one and only (so far) picture book, illustrated by the wonderful Catherine Rayner, who specialises in animals in her very distinctive style. Find out more about Catherine and her many other books on her website.
GIRLS ON THE UP was reissued last year to coincide with the 50th anniversary of the moon landing. First published as Andie's Moon,  it's set during the heady, exciting summer of 1969. Chelsea, King's Road fashion, the Rolling Stones in Hyde Park - and the world waiting to see if the Apollo astronauts would make it safely to the lunar surface and back. 
"A short, sweet middle-grade story that will help bring the moon landing era into a wider social context ... the cultural changes of the 1960s are on full display here." Geekmom blog
On the blog - more about looking back to 1969.
, 
This book is part of the 6 CHELSEA WALK series - more details below.
Published by David Fickling Books, with lovely cover art by Katie Harnett. 
The launch was held at Copped Hall, near Epping - which I have fictionalised as Graveney Hall in THE SHELL HOUSE. Kathy Peyton was of course the guest of honour - here we are in the mansion, with David Fickling. Launch photography is by Chris Normandale.
"Poignant, thoughtful ... Newbery's teenagers feel somewhat old-fashioned, but her sensitive portrayal of grief and recovery is superlative." Imogen Russell Williams, The Guardian
6 CHELSEA WALK is the new series title for what used to be called HISTORICAL HOUSE - six separate stories, two each written by Adele Geras, Ann Turnbull and myself. The whole series is being relaunched by Usborne, each story coinciding with a significant anniversary, and with this lovely new cover art by Tiziana Longo.
Read more on the Middle Grade fiction page.