I'd like to think that all my books have green awareness in their DNA, but for The Great Big Green Week, which runs from 10th - 18th June this year, here are four that I'd like to focus on.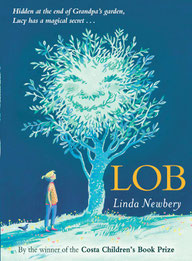 Lob brings the timeless figure of the Green Man into the modern world - as Lob, the unseen garden helper of Lucy's Grandpa Will. Lucy longs and longs to be one of the special people who can see Lob - but when Grandpa's cottage is put up for sale, and Lob must take to the roads in search of his next place to stay, Lucy thinks she's lost him for ever ...
'A deep sense of the passage of the seasons .. a love song to imagining, understanding, breathing and living in harmony with the natural world.'  Kevin Crossley-Holland
For age 7+. Copies can be ordered here from Bookshop.org.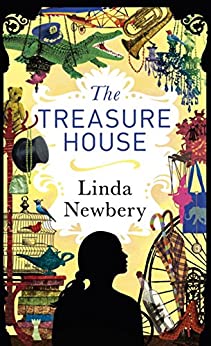 The Treasure House was inspired by my experiences as volunteer in a charity shop and my realisation that the shop served as a kind of sanctuary for some of its customers and volunteers.
When Nina's Mum suddenly and inexplicably disappears, Nina finds clues, solace and new friendships at the charity shop run by her great-aunts. There's much about community support, kindness and empathy - and the fun of upcycling!
"Linda Newbery vividly creates the atmosphere of a delightfully shabby second hand shop full of intriguing treasures and idiosyncratic customers, in this charming story."  Booktrust
For age about 10+. Copies can be ordered here from Bookshop.org.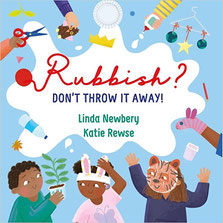 There's much more upcycling in Rubbish?  - a look at things we might throw away (but there is no away!) and what we could turn them into, with a bit of imagination, sharing and adult help. Join the children of Kingfisher Class as they turn pine cones into owls, old tyres into strawberry planters, socks into puppets and more. Charmingly illustrated by Katie Rewse.
For age about 3+. Copies can be ordered here from Bookshop.org.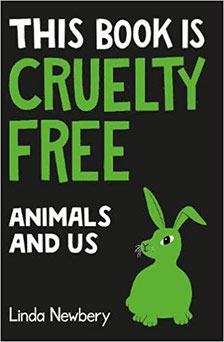 Whether or not we think of ourselves as animal lovers, the choices we make every day - what we eat, buy, wear, use, waste and throw away - affect animals and the environment. Here are ways to make animal awareness part of our lives, and to reduce our impact on the planet's resources. Live kindly, tread lightly!
'This is the book we all need right now.' Children's Books Ireland
For teenagers and adults. Copies can be ordered here from Bookshop.org
The Great Big Green Week is the UK's biggest ever celebration of community action to tackle climate change and protect nature.
From festivals to football matches, litter picks to letter-writing - there's something for everyone at the Great Big Green Week. What's going on near you? Find out more here!